Undertanding the numbers of a credit card
This sequence of 6 digits refers to the
Issuer Identification Number
. Every institution willing to issue a credit card will be uniquely entitled to a specific IIN. This is an international standard known as the ISO/IEC 7812 Numbering System ruled by the American National Standards Institute (ANSI).
AMEX: 34xxxx, 37xxxx
Diners Club International: 300xxx-305xxx, 309xxx, 36xxxx, 38xxxx-39xxxx
Visa: 4xxxxx
Mastercard: 51xxxx - 55xxxx
For instance a card starting with 374960 is an Air France/KLM American Express Gold card.
You can acess the
complete table
of all existing IIN at the
ANSI website
.
This sequence from the 7th to the penultimate digit, included, refers to the card holder's account number.It has a variable length ranging from 9 to a maximum of 12 digits depending on the issuer.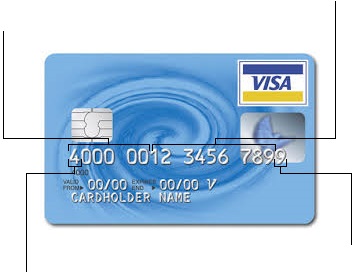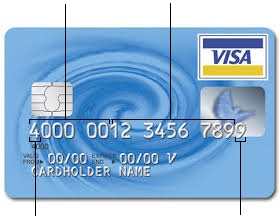 The first digit is the Major Industry Identifier. It specifies the industry of the card issuer.

1 and 2: Airlines,
3: Travel & Entertainment,
4 and 5: Banking & Financial,
6: Merchandizing & Banking,
7: Petroleum,
8: Healthcare, Telecommunication,
9: For assignment by national standard bodies
The final digit is the check digit or checksum. It is used to validate the credit card number using the
Luhn algorithm
.
Using our
checker
, you can
check the validity
of any credit card.